FOS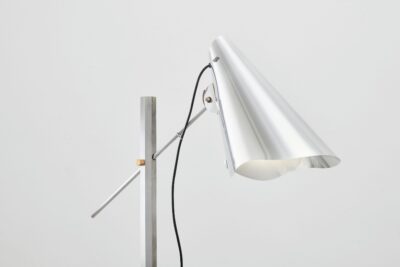 Born Thomas Poulsen, Danish artist FOS (b. 1971) has the unique ability to make the complicated understandable through his unparalleled course of design, while challenging himself, the audience and the art world. FOS' total installations — which he refers to as Social Design — embrace poetry and humor, while at the same time assuming a critical tone. The installations achieve maximum impact only by virtue of the audience and the activities they reflect on the work.
FOS is currently based in Venice, while his studio is based in Copenhagen. Selected exhibitions counts Hands worn smooth by coins at Copenhagen Contemporary, Palimpsest — Hands Worn Smooth by Coins at SCAD, 'palim(p)sesy, Leaking Fountain, Pool Temporary at Etage Projects, The Original Designer's Workshop at Etage Projects, Koøje at Kunsthal Charlottenborg. FOS has created several permanent works, among others the interior for Marienborg, The Prime Minister's residency and the interior for all of the CÉLINE shops from 2012 to 2018.
Works
Please contact sales@etageprojects.com for availability and prices. All prices are excluding VAT unless otherwise stated. Please note that each artwork described above is subject to changes in availability and price without prior notice. The prices are valid for one month from the initial offer. The below offer does not include any shipping or installation, however we would be happy to organise this on your behalf.