New Light Sculpture by Karl Monies "Bonum Lumen"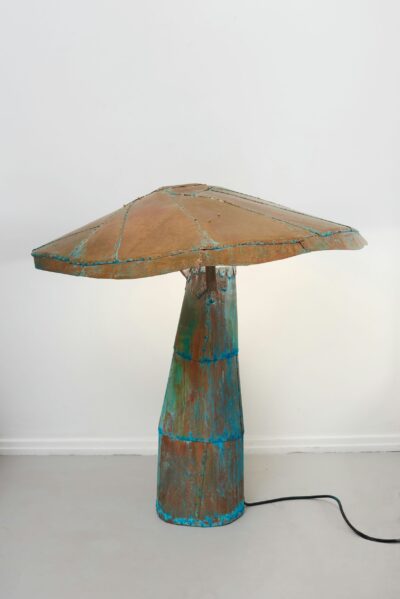 Karl Monies' light sculpture "Bonum Lumen" translates to "good light".
The shapes is inspired by fungus and particularly the "Neonothopanus Gardneri": A Brazilian type of fungi that glows in the dark to draw bugs and insects in order to help them reproduce.
The lamp is made in copper and can be used in- or outdoors.